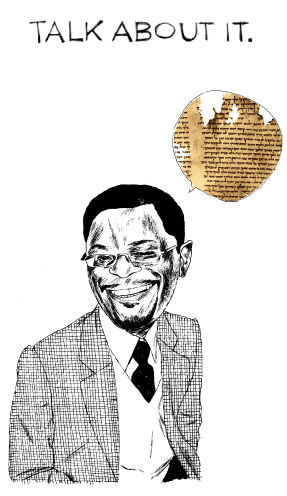 Join us October 25th for the 30th annual University of Chicago Humanities Day. The humanities enrich our lives in countless and extremely profound ways. Through literature, language, religion, philosophy, history, music, art, and drama we explore what it means to be human. And on Humanities Day at the University of Chicago, we celebrate this exploration.
English Professor Jacqueline Goldsby will present the keynote address, entitled "A Salon for the Masses: Black Chicago's Book Review and Lecture Forum, 1933-53." Goldsby will examine the history of the Hall Branch of the Chicago Public Library and illustrate how the private, gender-segregated, elitist salons of seventeenth- and eighteenth-century Europe were replaced by a more public, populist, gender-integrated intellectual scene in mid-twentieth-century Black Chicago.
Don't miss this once-a-year opportunity to hear some of the foremost humanist scholars in the world at Chicago's original humanities festival - the one that started it all. Join us for a day-long feast of world-class scholarship and artistic performance. All free of charge!